Basketball scoreboard interface solution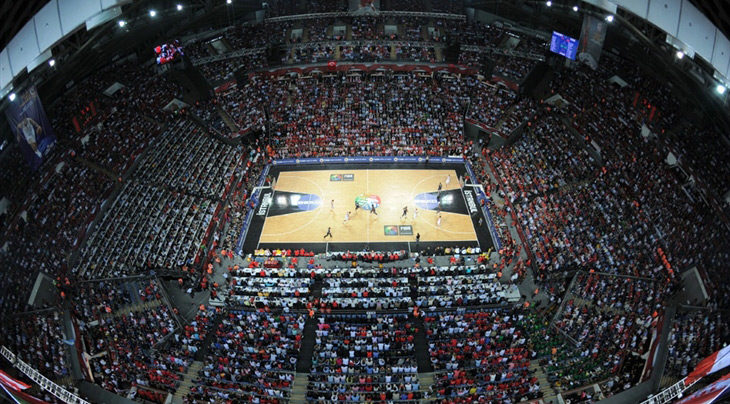 After successfully serving in more than 200 international basketball venues over the past 10 years, Elegra Basketball Scoreboard is now even better.
Considering the modern requirements for basketball events, we have improved our reliable and well-known Basketball Scoreboard solution. In addition to some brand-new features, now it is plug-and-play solution running on dedicated robust hardware.
Transforming data from proprietary scoreboard protocols in universal & standardized data stream with ease
Direct Scoreboard Interface
More than 60 Basketball scoreboard manufacturers already supported. Adding new and currently unsupported scoreboards may be easily achieved..
Connectivity
In addition to the scoreboard, connects directly to third party basketball statistical software including FIBA LiveStats, FIBA Stats Suite, K-Stat, OCR based Scoreboard Digit Recognition (SDR).
Manual data entry
Touch-screen, keyboard or customized keys as a backup or an additional data source.
Cloud Based solution
Cloud based remote support, testing and verification.
Combining data
Data from statistics software, SDR, web or any other source may be freely combined in full set basketball game related data and delivered in consistent standardized form.


Multiple feeds
Multiple simultaneous & standardized independent output feeds for TV Graphics, Statistics, giant LED screen in venue, web, social networks ...
Plug & Play
Unattended operation.


Flexibility
Multiple models available. Choose the one which best suits basketball scoreboard in a particular venue and other data sources you may need.
Remote controlling
All settings, configurations and updates performed remotely from cloud, remote browser or remote desktop.
Official data
Rosters, team names, game details, team logos Central database over the internet without any need for manual entry.
Application for manual data entry
Used as backup or in situations when scoreboard cannot supply all game-related information.
Cloud Gateway
For cost effective monitoring and internet traffic optimization.
No need for converters
Rich variety of serial and network communication interfaces. No more need for converters, adapters
Test & verification
Consistent and easy to follow methodology for basketball scoreboard interface operation testing & verification.
Support
Various support and training levels ranging from phone, e-mail and remote desktop to direct on-site presence.
Get data from scoreboard with ease

Need a reliable solution for basketball scoreboard interface without dealing with proprietary protocols, non-standard cables and converters?
Elegra BSI solves it completely and perfectly fits in every basketball event. It easy scales from individual game to entire tournament or League .