VariZoom VZSTEALTHLX Lanc Lens Zoom Camera Control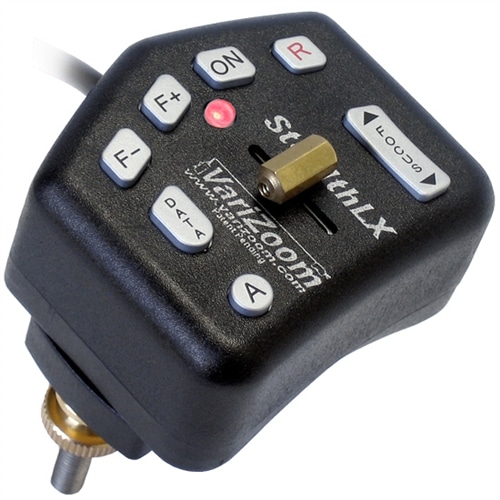 VariZoom VZSTEALTHLX Lanc Lens Zoom Camera Control
---
LANC Zoom & Focus Control for Sony / Canon / Panasonic

Easy to use and offering the complete range of LANC features, the Stealth-LX shares the compact, versatile design of the Stealth, but with 3 extra features: Autofocus On/Off, Data On/Off, and Iris F-/F+ (with certain cameras, not always available).
---
Lens control type: LANC FOR SONY / CANON / PANASONIC

---
Rok isporuke 7 dana po uplati.
Dostava na teritoriji Republike Srbije.
Kontaktirajte nas za više detalja.